Quote of the Day
Jim Rohn
"It is the set of the sails, not the direction of the wind that determines which way we will go."

How to of the Day
How to Eat Ghee
Ghee is a superfood that has been around for centuries and is a staple in many Indian diets because of its health-boosting properties. It is a clarified butter that has a richer flavor and is healthier than regular butter. Because of its unique antioxidant and immune system-boosting properties, ghee is a smart addition to your daily diet and a great substitute for other fats in cooking. Start experimenting by adding it into your daily foods to find something you like!

"Make it Tonight" - EatingWell
Coming Soon Movies
Aquaman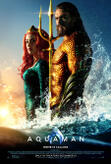 Opens Friday, Dec 21, 2018
The surface world poses a threat to Aquaman and his people.

Bumblebee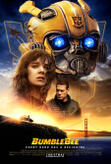 Opens Friday, Dec 21, 2018
On the run in the year 1987, Bumblebee the Autobot finds refuge in a junkyard in a small California beach town. When 17-year-old Charlie revives him, she quickly learns that this is no ordinary yellow Volkswagen.

Mary Poppins Returns (2018)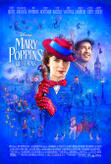 Opens Wednesday, Dec 19, 2018
Magical nanny Mary Poppins reunites with Michael and Jane.

Second Act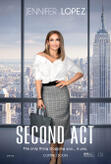 Opens Friday, Dec 21, 2018
Maya is a 40-year-old woman struggling with frustrations from unfulfilled dreams. Until, that is, she gets the chance to prove to Madison Avenue that street smarts are as valuable as book smarts, and that it is never too late for a Second Act.

Welcome to Marwen
Opens Friday, Dec 21, 2018
A crime victim creates a miniature World War II town.

Holmes & Watson

Opens Tuesday, Dec 25, 2018
A humorous take on Sir Arthur Conan Doyle's classic mysteries featuring Sherlock Holmes and Doctor Watson.

Vice (2018)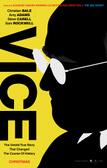 Opens Friday, Dec 21, 2018
Vice President Dick Cheney wields his newfound power.

Escape Room (2019)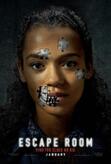 Opens Friday, Jan 4, 2019
Six strangers find themselves in circumstances beyond their control, and must use their wits to survive.